Carlos and his parents live in Calamocha, a town of 3,000 people located in Teruel province, in the northeast of Spain. Carlos´s father Rodrigo is a biologist and teaches at Carlos´s secondary school, and his mom Eva is an engineer and teacher at the same school. This means sometimes they have Carlos as their student! The Pérez family travels a lot, giving him the opportunity to explore different destinations. One day they were looking on the internet for a nature getaway in Central America, when they came across the Canopy Family. Some weeks later, they all three came to Panama and spent 5 days at the Canopy Tower and 3 days at the Canopy Lodge.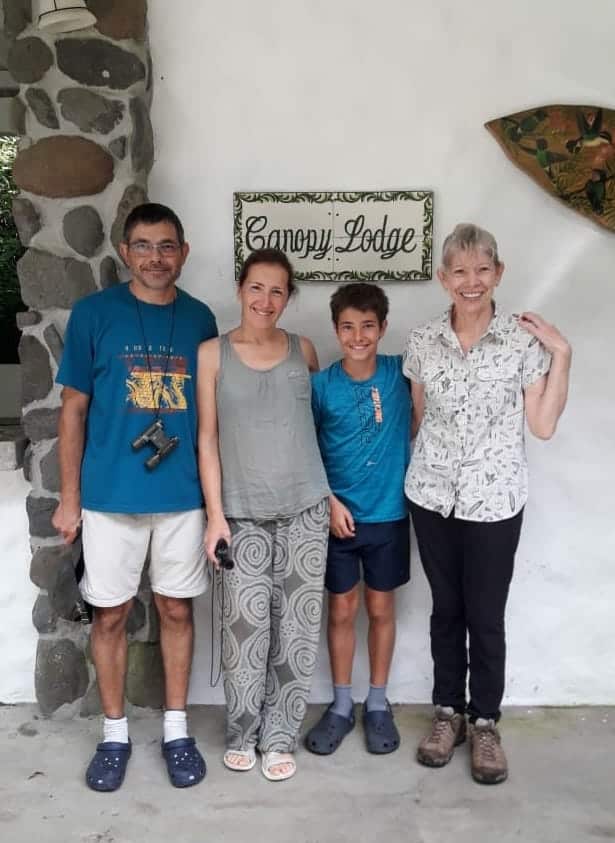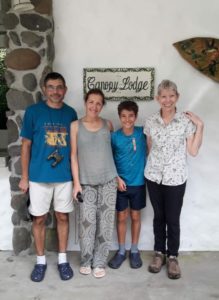 Since Carlos was born, his parents instilled in him admiration and love for nature. They gave him his first small camera as a present when he was 4. Carlos then took his first prize photo at the age of 6. When he was 8, he received the most distinguished prize to date: Wildlife Photographer of the Year in the category of children under 10 years! The prize was awarded in London by the Museum of Natural History and was presented to Carlos by Kate Middleton, Duchess of Cambridge, and the renowned David Attenborough. The winning image was a photo of a scorpion. Carlos mostly likes to photograph birds, but also all kinds of animals, people traveling, and unique landscapes.
      On a foggy morning at the Soberanía National Park in Panama, Carlos took this amazing picture of a male Brown-throated Three-toed Sloth from the Canopy Tower dining room. The sloth was resting on a Cecropia tree and Carlos took advantage of being at the canopy level, which is part of the magic of staying at the Canopy Tower. This photo has won three prizes so far: the Society of German Nature Photographers European Wildlife Photographer of the Year, the III Concurso Fotográfico Fotonoja in Spain, and the Montphoto International Photography Contest. Also, the photo is one of the highly commended photos on the Wildlife Photographer of the Year 2019 contest!
      Carlos, it was a pleasure to have you with us at the Canopy Family lodges and we hope to see you in Panama again!