A Storied Past
The Canopy Tower wasn't always one of the best birding destinations in the world. The structure destined to become the Canopy Tower was constructed by the United States military ca. 1963, in the wake of the Cuban Missile Crisis, as a radar tower. Its primary purpose was to facilitate the defense of the Panama Canal, a vital economic and military thoroughfare under the control of the US, in case of a potential Soviet attack. By 1969, the site was jointly used by the Federal Aviation Administration (FAA) to control air traffic in the area, and by the Panama Canal Commission (PCC) as a communications tower.
In September of 1988, with the Cold War on the wane, the radar tower received a new assignment when it was activated as Site One in the Caribbean Basin Radar Network (CBRN). This network was used by the United States government to detect airplanes suspected of transporting illegal drugs from South America. The tower played this role until June of 1995 when it was closed and left vacant waiting for better days.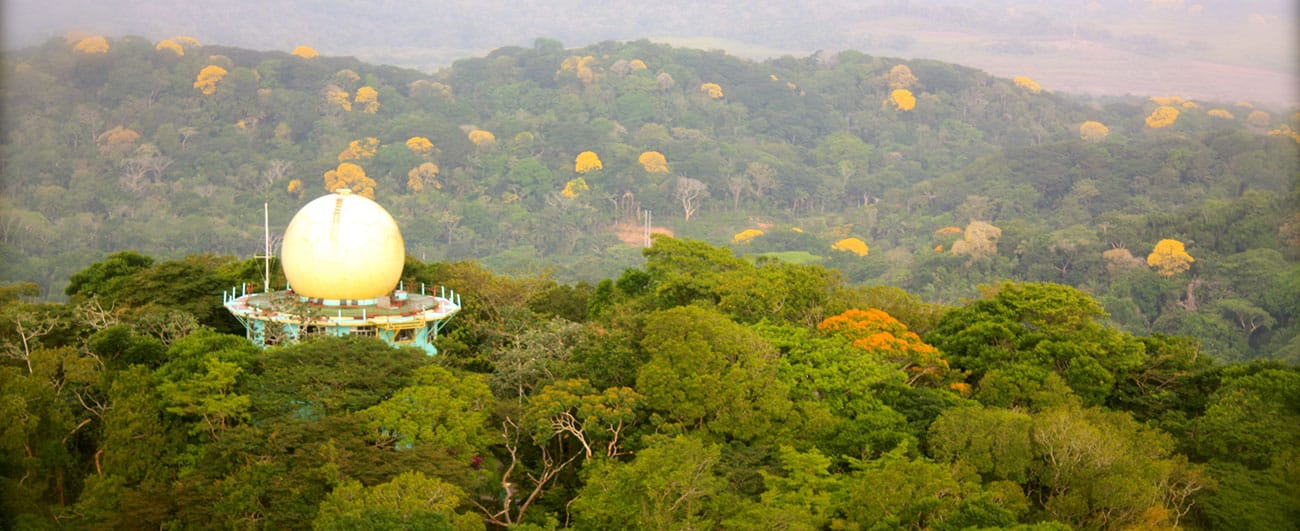 In November of 1996, the radar tower, occupying a fenced-in area of approximately 1300 square meters, and the surrounding Semaphore Hill site, consisting of 35 hectares of rainforest within the 35,000 hectares of Soberanía National Park, were transferred from the US to Panama in compliance with the Torrijos-Carter Treaties.
In August of 1997, the government of Panama signed a long-term contract with Raúl Arias de Para to transform the tower into a center for rainforest observation and ecotourism in Panama.
In January of 1999, the Canopy Tower was inaugurated and the rest, as they say, is history.